Yogi govt allocates portfolios to new ministers, Jitin Prasada to head technical education department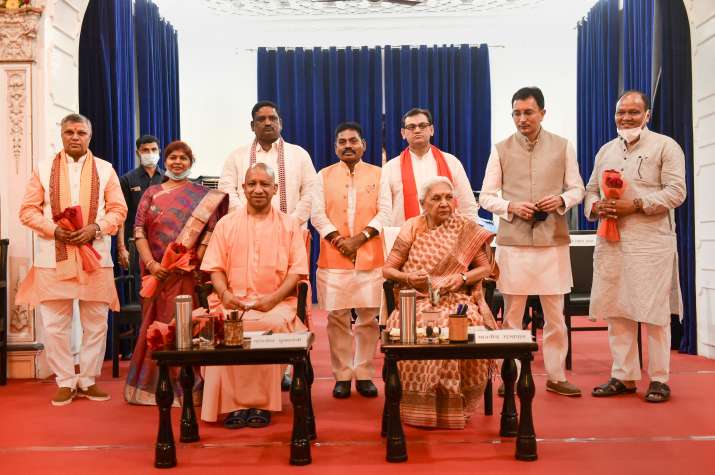 Uttar Pradesh Chief Minister Yogi Adityanath has allocated portfolios to all the seven new ministers who were sworn in on Sunday following the UP cabinet expansion. 
Newly-inducted Cabinet Minister Jitin Prasada has been given charge of the Technical Education Department, while Minister of State (MoS) Chhatrapal Singh Gangwar will be taking over the Revenue Department.
The allocation of the department was announced on Twitter by Chief Minister Yogi Adityanath on Monday. 
Among other key appointments, MoS Paltu Ram has been assigned Soldier Welfare, Homeguard, Provincial Rakshak Dal and Civil Security (PAC) Department, while Dr Sangeeta Balwant has been given the responsibility of Cooperative Ministry.
Sanjeev Kumar will head the Department of Social Welfare, Scheduled Castes and Tribes Welfare. Dinesh Khatik will be taking over the Water Power and Flood Control Department, while Dharmaveer Prajapati will head the Industrial Development Department.
ALSO READ: UP cabinet expansion aimed at mobilising caste votes: Mayawati slams BJP
ALSO READ: Uttar Pradesh CM Yogi Adityanath expands cabinet, includes Jitin Prasada, 6 others


Main Article
Disclaimer: This post has been auto-published from an agency feed without any modifications to the text and has not been reviewed by an editor.