modi: Had no dynasty or caste backing, but got the chance to lead, says Modi | India News – Times of India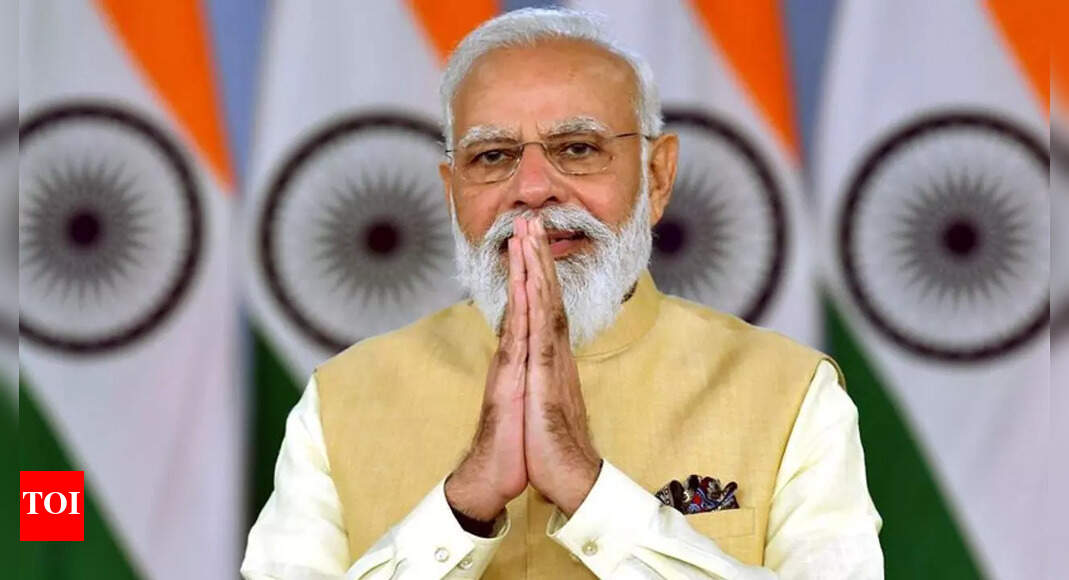 SURAT:
PM Narendra Modi
on Friday said he was given the opportunity to serve as Gujarat chief minister and as Prime Minister of the country even though he had no political or dynastic background, or a caste support.
"I was a common man who didn't have any political or dynastic background and no support of caste-based politics. Despite that, your blessings gave me the opportunity to serve Gujarat in 2001," the PM said after virtually laying the foundation stone for a boys' hostel on the outskirts of Surat.
"And such is the power of your blessings that even after 20 years, I am still serving. First I served the people of Gujarat and now I'm serving the country,"
Modi
said.
He also urged people to walk on the path shown by Sardar
Vallabhbhai Patel
. "Sardar Patel had said that we should not let castes and religious faith become a hindrance for us. We're all sons and daughters of India and we should love our country. People of Gujarat always believed in strengthening his teachings," Modi said. He also recalled the contribution of prominent reformers and educationists from Gujarat. He gave credit to some of the initiatives started during his tenure as chief minister for improvement on the education front.
"There was a time when Gujarat didn't have good quality schools and teachers. We included people in the movement and launched initiatives like
Praveshotsav and Gunotsav
," Modi said. As lack of toilets at schools was leading to girls dropping out, these facilities were provided and as a result, the number of girls leaving schools midway significantly decreased, he said.


Main Article
Disclaimer: This post has been auto-published from an agency feed without any modifications to the text and has not been reviewed by an editor.