Miranda & LSR India's best colleges, JNU 2nd-best university: Govt rankings – Times of India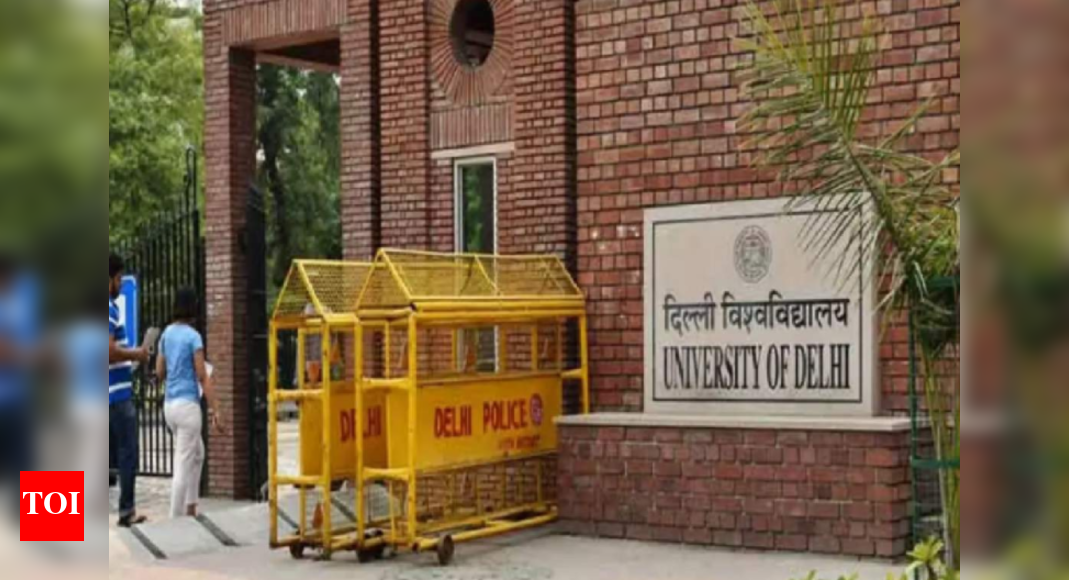 NEW DELHI: Continuing its good run for the third year in a row, IIT-Madras has topped the 'India Rankings 2021' released by the ministry of education on Thursday, while in the colleges category Delhi's Miranda House and Lady Shri Ram College for Women retained the first and second positions among the top 100. IIT-Madras also retained top position in the 'engineering' and 'overall' categories.
Among the universities, IISc-Bangalore is ranked number one, followed by Jawaharlal Nehru University (JNU). In the research category, that was introduced this year, IISc-Bangalore emerged topper and IIT-Madras second.
This is the sixth edition of the India Rankings instituted by the National Institutional Ranking Framework (NIRF) by the ministry of education, which now ranks higher education institutions in 11 categories. Number of unique applicants to the rankings have increased from 2,426 in 2016 to 4,030 in 2021 whereas the total number of applications for ranking in various categories have increased from 3,565 in 2016 to 6,272 in 2021.

Congratulations!
You have successfully cast your vote
Stating that IISc is the benchmark in research, which IIT-Madras will work towards, professor Bhaskar Ramamurthi, director, IIT-Madras, said, "We are delighted to maintain our pre-eminent position in the NIRF rankings yet again, which indicates that we are constantly improving in all the parameters. In fact, all the institutions are improving, which is a good thing. IIT-Madras continues to excel in teaching, research and innovation, and has launched several new initiatives to implement the National Education Policy (NEP)."
While not much have changed in terms of the rankings of the top institutions in the category of overall, engineering, law, medical and management, the college category has maximum changes with Loyola College (3), St Xavier's Kolkata and Ramakrishna Mission Vidyamandira, Howrah (5) breaking into the top five for the first time. However, Delhi University, which itself has not featured in the overall and university top 10, has five of its colleges in the top 10 and 12 in the top 20 categories. There are 28 colleges in the top 100 from Delhi, followed by eight each from Chennai and Coimbatore.
Region-wise, Tamil Nadu has 19 institutions in top 100 universities, followed by Maharashtra with 12 and 10 from Karnataka. In the overall category too the numbers are same for Tamil Nadu and Maharashtra. However, Delhi with seven in top 100 overall pips Karnataka with third highest numbers of institutions in this category.
The institutions are ranked on five parameters — teaching, learning and resources; research and professional practice; graduation outcomes; outreach and inclusivity; and perception.
Releasing the rankings, Union education minister Dharmendra Pradhan said that a robust and a role model ranking framework will serve as India's contribution to the global learning landscape, "so, we must ensure that our ranking framework emerges as a benchmark not only in the country, but also globally, especially for the developing economies," while urging for development of regional ranking frameworks. "We have 50,000 educational institutions and 50 million higher education students. Ranking is inevitable and must be done. This year, 6,000 institutions took part. In future, almost all institutions must come forward," added Pradhan.
In other categories, IIM Ahmedabad tops in management, All India Institute of Medical Sciences, New Delhi, occupies the top slot in medical for the fourth consecutive year, Jamia Hamdard tops the list in pharmacy for the third consecutive year, IIT-Roorkee takes the top slot for the first time in architecture subject displacing IIT-Kharagpur, National Law School of India University, Bangalore, retains its first position for in law for the fourth consecutive years and Manipal College of Dental Sciences, Manipal, secure first position in dental category.



Main Article
Disclaimer: This post has been auto-published from an agency feed without any modifications to the text and has not been reviewed by an editor.