Amid exit talk, Yediyurappa says expecting decision today; Nadda lauds K'taka CM's 'good work' | India News – Times of India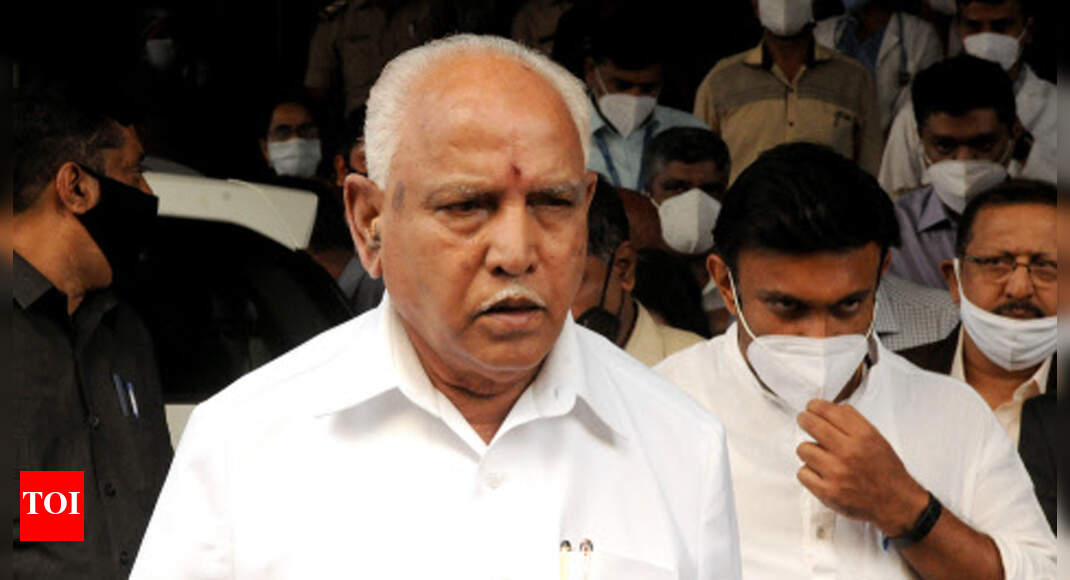 NEW DELHI: Amid likelihood of a change of guard in Karnataka,
BJP
president JP Nadda on Sunday lauded the work done by chief minister B S
Yediyurappa
in the state.
"Yediyurappa has done good work. Karnataka is doing well. Yediyurappa is taking care of the things in his own way," Nadda told reporters on the last day of his two-day visit to Goa.
When asked if there is a leadership crisis in the southern state, Nadda said, "That is what you feel. We don't feel so".
The BJP chief's remarks came just hours after
Yediyrappa
dropped a strong hint that July 26 could be his last day in office.
Speaking to reporters, the 78-year-old Lingayat strongman said he will take an appropriate decision once he receives directions from the BJP high command this evening.
Questioned about the possibility of a dalit chief minister replacing him, Yediyurappa said, "I'm not the one to decide about it, it is for the high command to decide. Let's first see what decision they will take today …"
Asked whether he was satisfied with his work for two years, he said, "if you are satisfied that's enough for me."
Reiterating that he will abide by the decision of the central leadership, the 78-year-old said he was "content and satisfied" and would not cross the disciplinary line.
"I got most of the positions in the party which no one else might have got in Karnataka, for which I express my gratitude to Prime Minister Narendra Modi, Home Minister Amit Shah and party president J P Nadda", Yediyurappa said.
His remarks came after winding up his visit to flood-affected areas of the district.
Indicating that Monday might be his last day in office, Yediyurappa had recently said that based on the instructions that the central leaders will give him on July 25, he will get on with "his work" from July 26.
His government will complete two years in office on July 26.
(With inputs from
PTI
)


Main Article
Disclaimer: This post has been auto-published from an agency feed without any modifications to the text and has not been reviewed by an editor.